Media Monitoring Solutions
SignalForge, our curated AI-driven search technology is specifically tailored for media monitoring. It leverages our custom-tuned NLP search engine to compile structured and unstructured text data. We deploy advanced data ops techniques to these data to build custom views to derive sophisticated insights which are displayed through dynamic dashboard visualizations.
The areas where we have the most expertise in applying our technology are described in more detail below.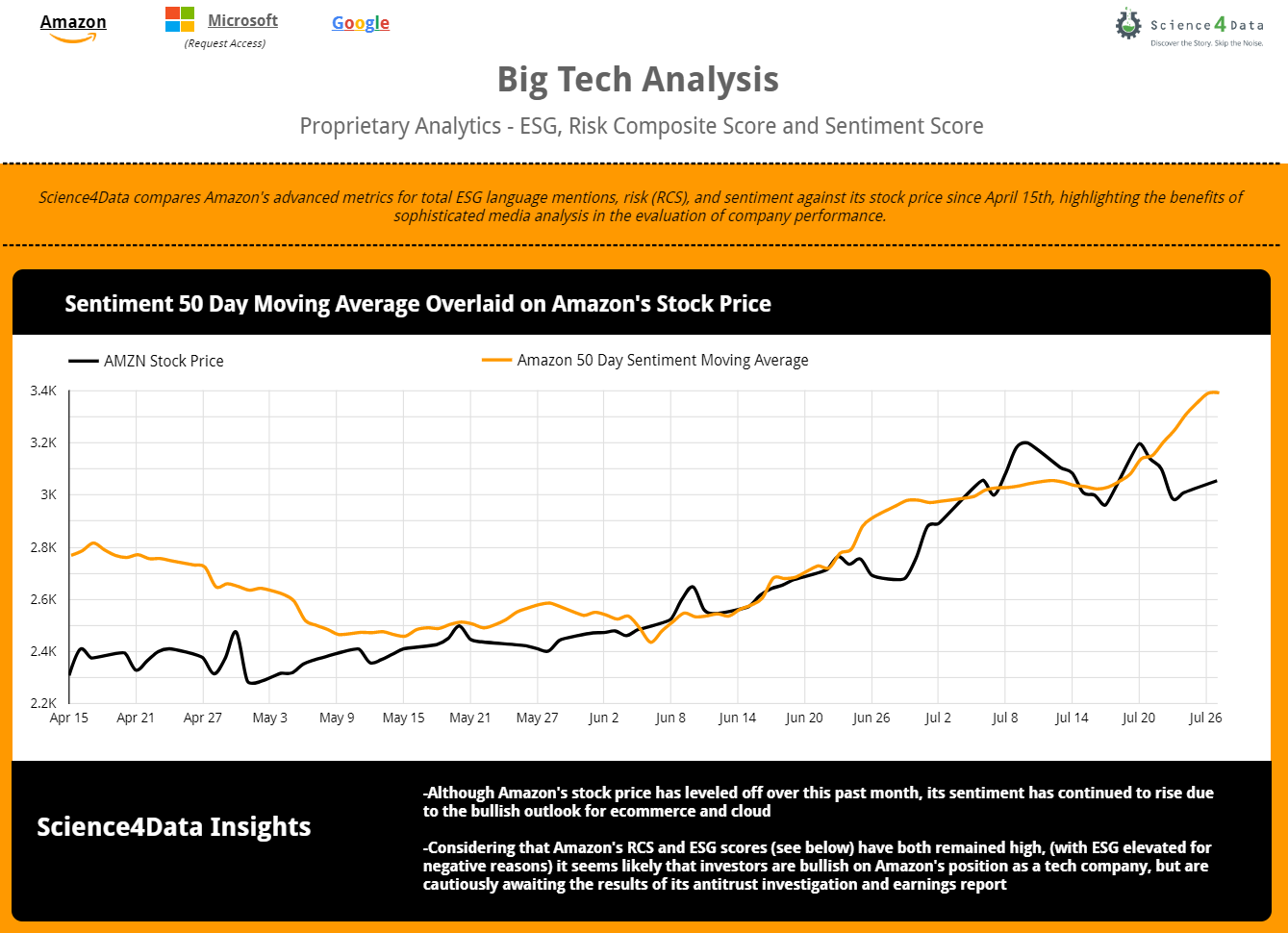 Market Sentiment Analysis
Science4Data AlphaSignal analyzes thousands of articles, identifying hundreds of entities, and analyzing various forms of sentiment about these entities. An entity being a company, a key executive, a product or an entire industry. Emerging data on general sentiment, ESG, risk, and other factors can be linked by analysts to asset performance against the general market.
Marketing Intelligence
Marketing teams rely on information gleaned from media in a number of ways. For the marketing communications team to understand the performance of the PR program, a specific campaign, a key executive, or the overall brand. For the PR agency to prove performance to their clients. For competitive intelligence teams to track their target competitors. For demand generation teams to trigger leads based on specific events at target prospect companies. All of these uses of advanced media monitoring technology constitute marketing intelligence that Science4Data excels at providing to marketers.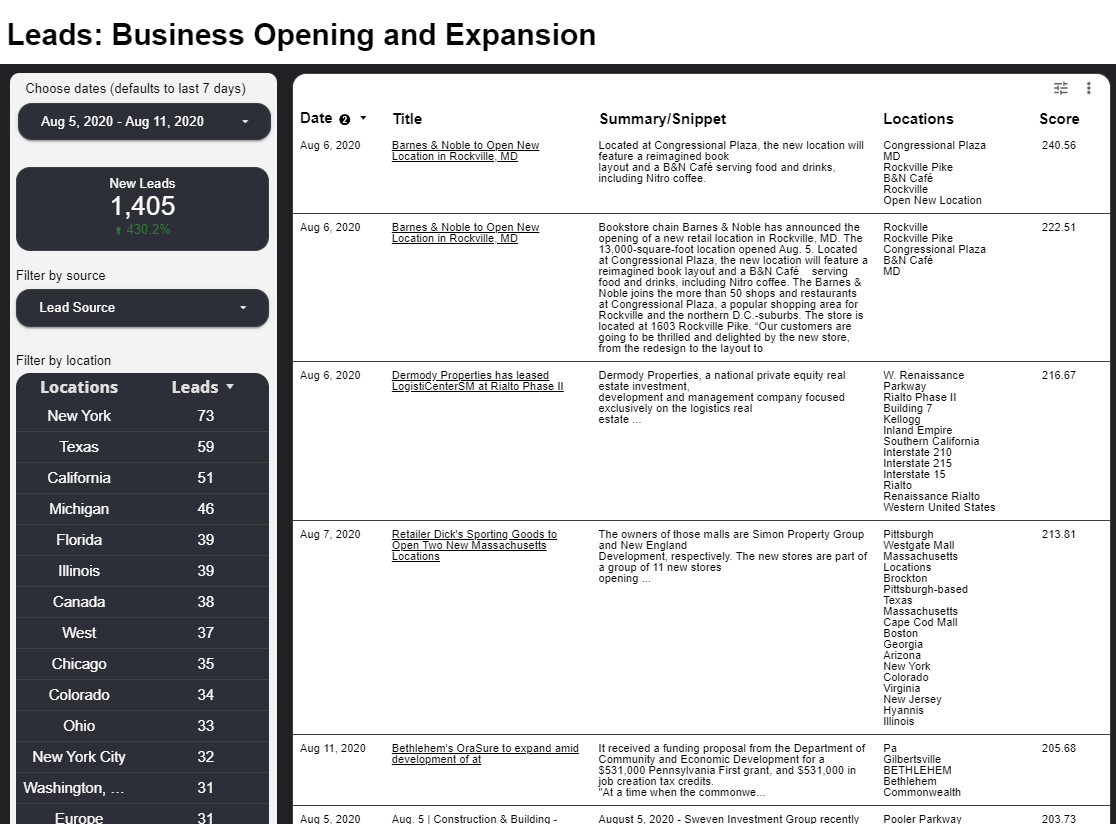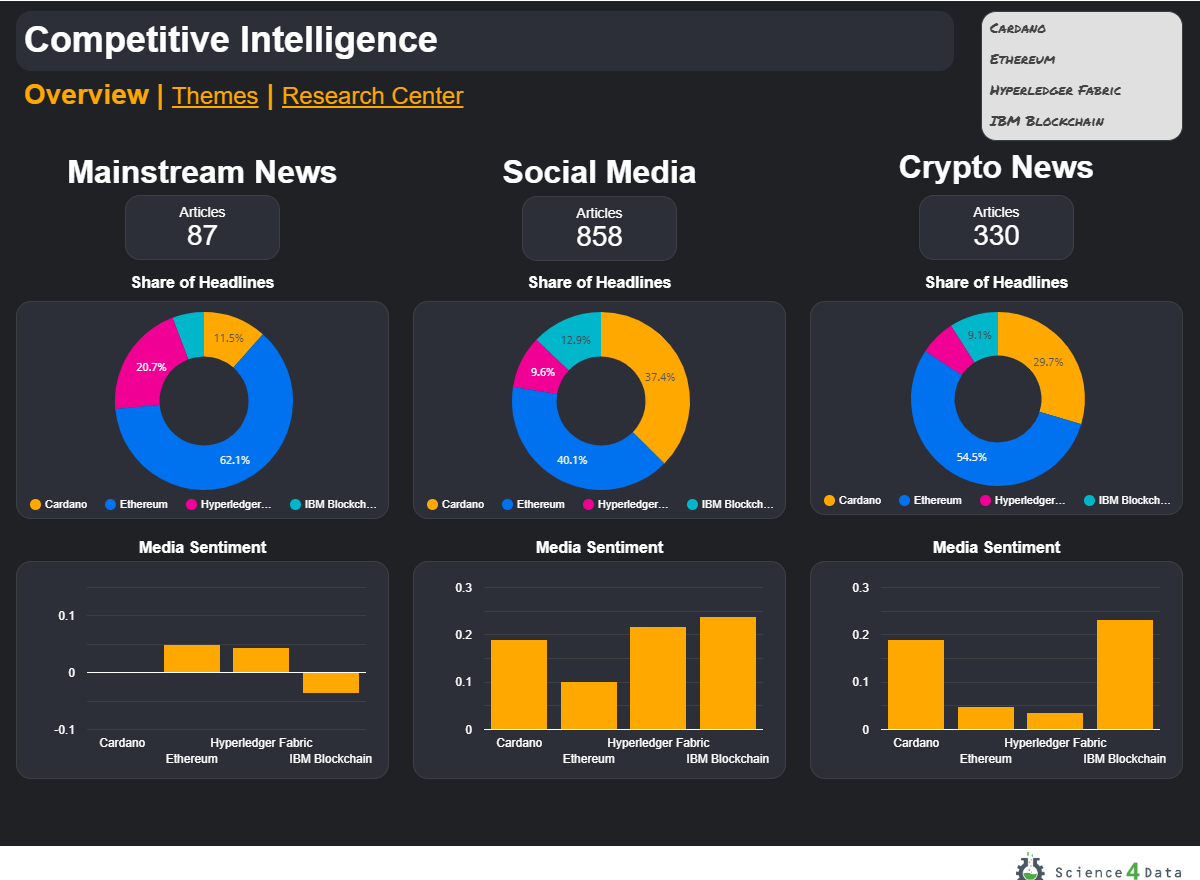 Custom Dashboards
There are many reasons beyond Market Sentiment Analysis and Marketing Intelligence to look to media monitoring for insights. Some of these include Topic Monitoring, Political Insights, Website Intelligence, Media Bias Analysis. Science4Data has built custom solutions for think tanks, media outlets, political campaigns, and many other consumers of media analytics.
Data Feeds
Same as the dashboards above, but without the dashboard. Simply our NLP-generated metrics and insights as a feed into your own systems. This option is available with all use cases for ease of use, merging with other data sources, to serve your media sentiment analysis needs.