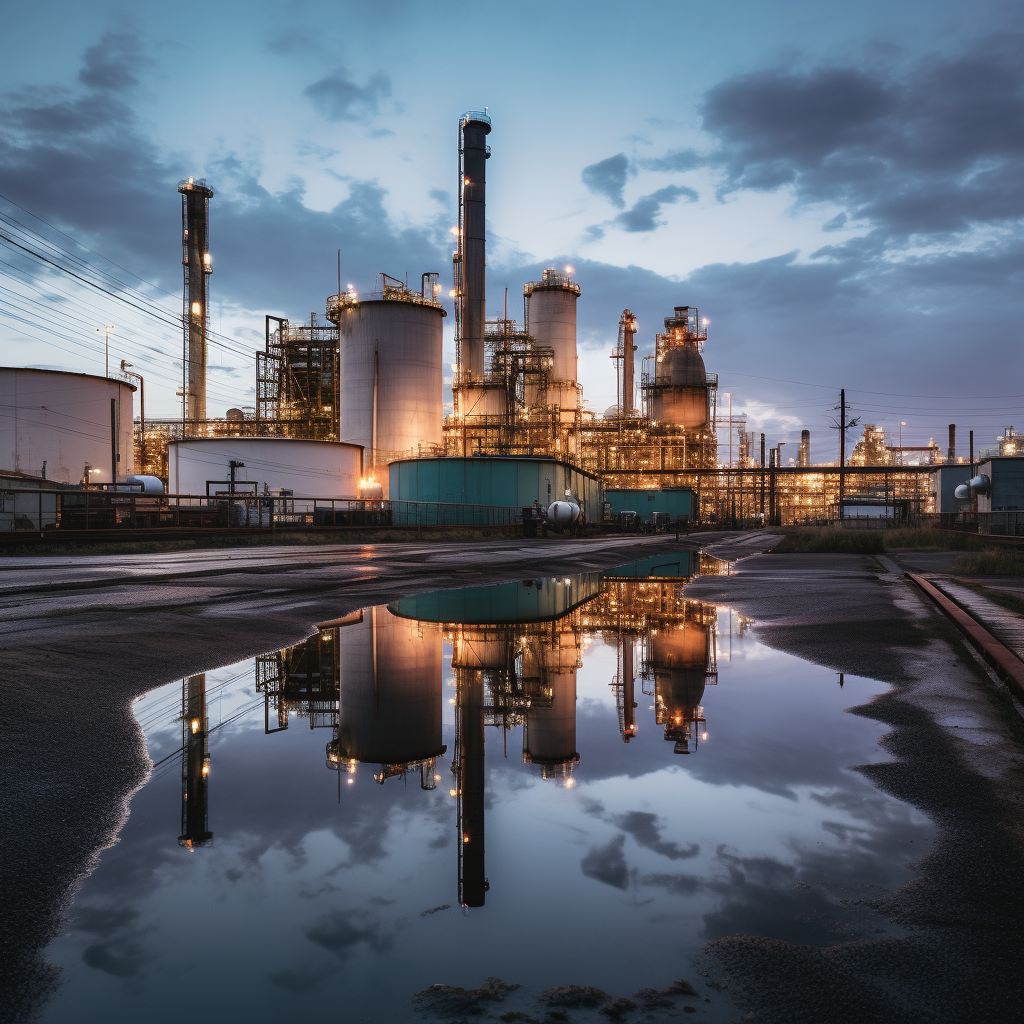 Occidental Petroleum Corp., a Texas-based oil company, is taking a significant leap in the fight against climate change by constructing a billion-dollar complex named Stratos. This endeavor aims to capture and store carbon emissions, a growing concern in our rapidly warming world. The project has attracted funding from prominent businesses such as Amazon.com Inc., Shopify Inc., and Airbus SE, demonstrating the industry's growing commitment to environmental sustainability.
Interestingly, this is not the first time Occidental has ventured into carbon management technology. In 2010, the company built a mega-plant, Century, to capture and store carbon. However, the project faced significant operational challenges due to economic factors and a limited gas supply.
In fact, a Bloomberg Green investigation revealed that over a span of 13 years, the Century plant operated at less than a third of its capacity. This was primarily due to the limited gas supply from a nearby field. Despite the operational challenges faced by the Century plant, Occidental Petroleum Corp. remains undeterred in its pursuit of carbon capture and storage (CCS) projects. This aligns with the International Energy Agency's recommendation to scale up CCS worldwide as a critical measure in combating climate change.
In related news, North Carolina's Governor, Roy Cooper, recently broadened the mission of the state's environmental justice advisory board across all 10 cabinet agencies through an executive order. This move signifies the state's commitment to addressing environmental justice and ensuring that all North Carolinians can enjoy the benefits of a clean and healthy environment.
On a national level, the Biden administration has taken a significant step towards clean energy by signing a deal with the Southern Company. This agreement will provide carbon-free electricity to power federal facilities in Mississippi, Alabama, and Georgia.
In line with this push for cleaner energy, the Tennessee Valley Authority has launched three new turbines at a natural gas-fired power plant in Alabama. The turbines have a combined capacity of 750 MW, marking a significant advancement in the state's energy production.
However, not all green energy efforts have been successful. An auction for three offshore wind sites in the Gulf of Mexico failed in August due to hurricane threats and lower energy production costs elsewhere. Despite this setback, the pursuit of renewable energy sources continues to be a central focus in the battle against climate change.